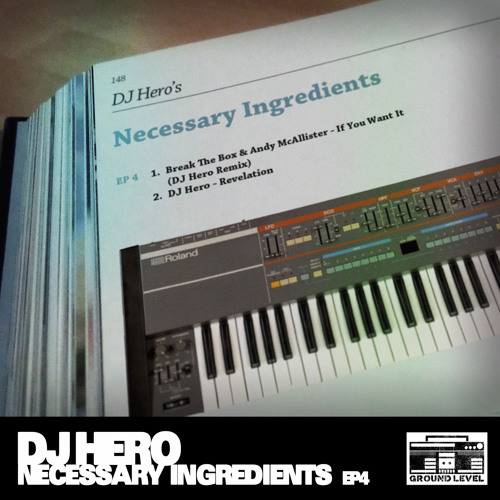 Here's the 4th sampler EP from DJ Hero's Necessary Ingredients album, hitting Beatport on Monday 29th April.
First up we have DJ Hero's remix of If You Want It! by Break the Box and Andy McAllister. The original was released in 2009 after a collaboration that started in Derby and finished in Milan. DJ Hero brings the track bang up to date with some serious low end action!
Revelation is full of big chords and glitched out basslines, smoothly fused together to create a late night main room groove.
DJ Hero - Necessary Ingredients EP 4 (Out on Monday) by groundlevel