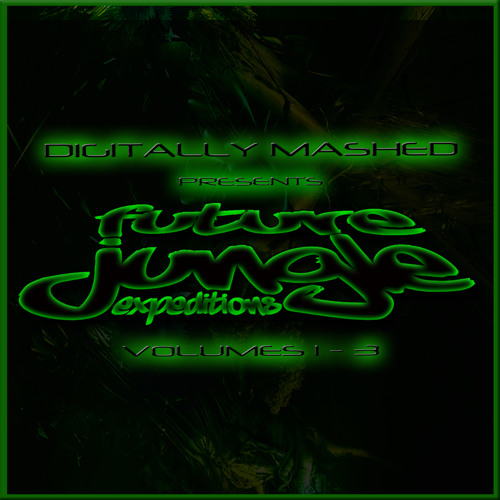 Top Drawer Digital return with their 3rd instalment in the Future Jungle Expeditions series.
Future Jungle brings together a collection of genres including Jungle Breaks, 140 Jungle, J-Tek, Nu-Rave and the Breakier styles of Dubstep.
The sound has continued to spread worldwide in the 12 months since Volume 2 with artists continually pushing the boundaries of the sound.
With Volume 3 we have again strived to capture the Diversity within the sound and deliver you 12 fresh, exclusive cuts from some of the biggest names in the scene to showcase our take on the sound.
01 - E-Lab Rat : Rat Hustle (Lucas Remix)
Topdrawerdigital – E-lab-rat-rat-hustle-lucas
02 - Bojcot Selectah : Winston Tribute
Topdrawerdigital – Bojcot-selectah-winston
03 - Schoco : Sunrise
Topdrawerdigital – Schoco-sunrise-future-jungle
04 - RadioKillaZ : Leatherface
Topdrawerdigital – Radiokillaz-leatherface-future
05 - The Rumblist : Forever Sleep
Topdrawerdigital – The-rumblist-forever-sleep
06 - Electrux : Tau Ceti
Topdrawerdigital – Electrux-tau-ceti-future
07 - Lucas & Strange Rollers : 100% Pure (Digitally Mashed)
Topdrawerdigital – Lucas-strange-rollers-100-pure
08 - Ben Venom : Destroyer
Topdrawerdigital – Ben-venom-destroyer-future
09 - Eddie Voyager : Let It Roll
Topdrawerdigital – Eddie-voyager-let-it-roll
10 - Sanxion : Aint Nuthin
Topdrawerdigital – Sanxion-aint-nuthin-future
11 - Final Conflict : We R Who We R
Topdrawerdigital – Final-conflict-we-r-who-we-r
12 - Vinyl Junkie – SubTropical
Topdrawerdigital – Tddfje003-vinyl-junkie
Track 01 E-Lab Rat : Rat Hustle (Lucas Remix) Licenced from Warehouse Wax Music Limited