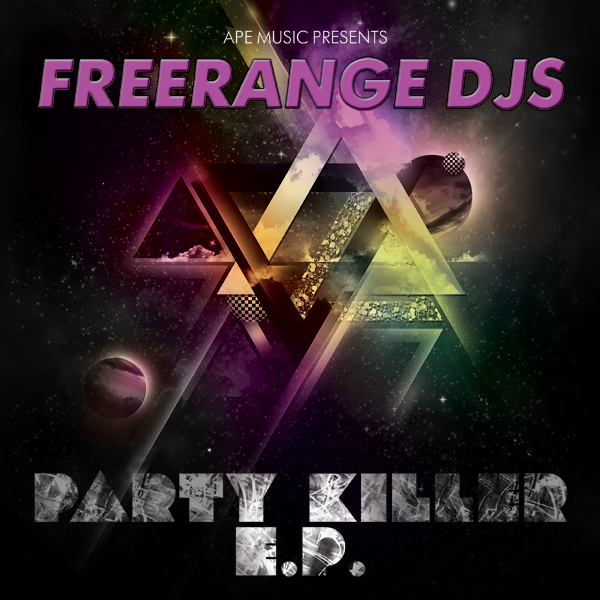 Freerange Djs 'Party Killer / Body Switch' [APEM030] by apemusic
We at Ape Towers have been looking forward to this release for quite some time and are very excited to be able to bring it to you now, much like a kiddie in a sweet shop, a wasp in a jam factory, a virgin in a brothel, a pig in. well, you get the idea
For the first time in ages we have a release that is so strong, so damn badbwoy that it is here in all its original glory, no remixes, no nothing, just 2 original tunes in the tradition of a proper AA side release. All Party Killer, No filler!!
The Freerange Djs having been carving themsleves a well deserved place with the best of the best of the breaks 'n' bass scene in the last year with their first big release 'Back to the Old Jack' in the box of all the biggest Djs and spending a total of 10 Months in the Beatport breaks 100!!
And If you have seen the troublesome trio live then you will know what all the fuss is about!
This new double header is not an 'A' & a 'B' side but 2 tunes of equal might and measure that we felt would be a shame not to release all on their own as a AA release.
'Party Killer' is already Tune of The Month is Mixmag and 'Body Switch' has been getting even stronger reactions than 'Party Killer' every time it's been dropped!
No need to desribe them really, they are certified bangers and we hope you like.
Released by: APE Music
Release/catalogue number: APEM030
Release date: Jul 17, 2011