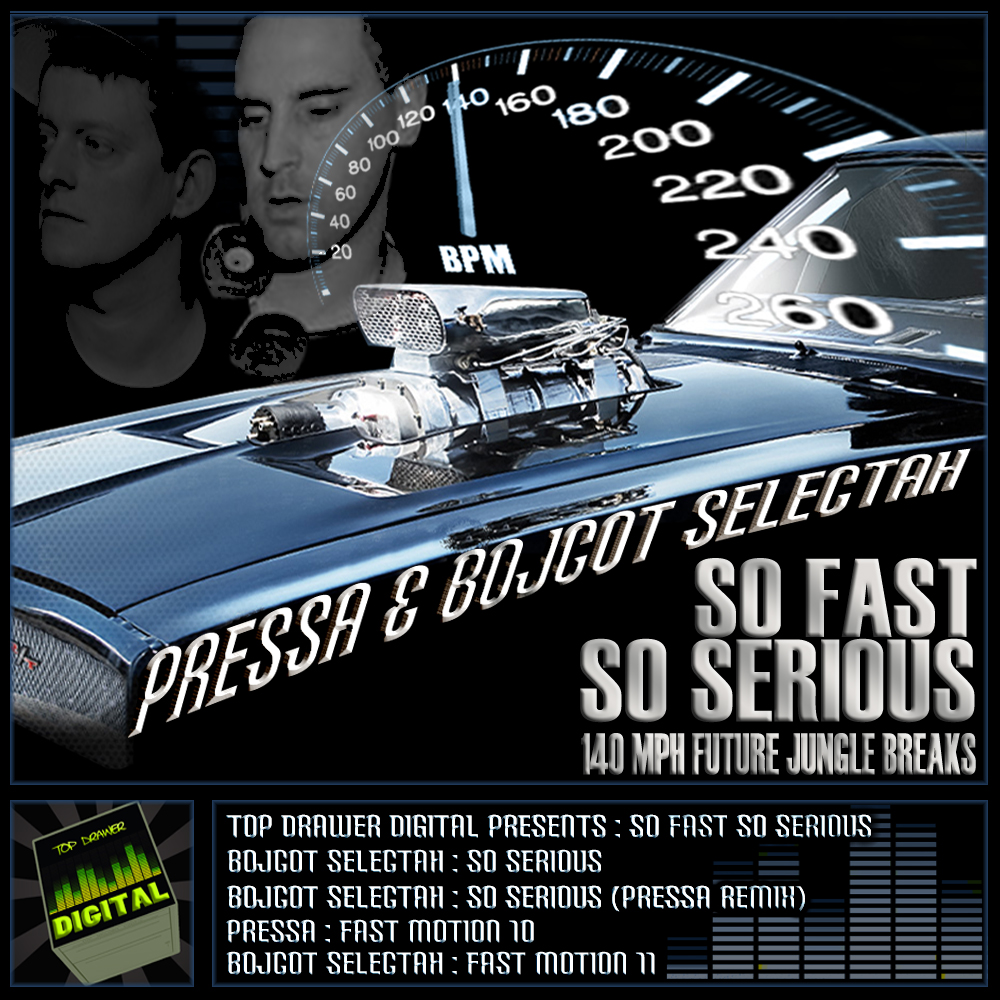 Bojcot Selectah : So Serious [128Kbps] Release Date 04/07/2011 by Top Drawer Digital /Lucas
So Fast So Serious [140 Mph Future Jungle Breaks]
Starring :
Pressa & Bojcot Selectah
These two guys have been pushing the 140 Jungle sound for quite some time now,a sound that the world is now waking up to.
Call it what you like Low Bpm Jungle or 140 Bpm Breaks , Future Jungle or Jungle Breaks with more and more DJ's and Producers getting on the case
this style of music is set to become the soundtrack of the Summer and here at Top Drawer Digital were really happy to present you with
this collaboration EP between these two artists at a time when this sound is set to explode.
With this EP Pressa (UK) and Bojcot Selectah (Holland) present us with four fresh sounding tracks with lush pads,
warm chords and chopped Amen Breaks riding deep sub basslnes.
A : Bojcot Selectah : So serious
B : Bojcot Selectah : So Serious (Pressa Remix)
c : Pressa :Fast Motion 10
D : Bojcot Selectah : Fast Motion 11
Tracks from this EP have already appeared on mixs from :
Rennie Pilgrem :
The Space Cowboys present Rennie Pilgrem! by The Space Cowboys
Jurassik :